Featured in this article:
The Lakers visit Denver on Sunday night
You can watch this game on ESPN
LeBron James and Nikola Jokic are two leading MVP candidates
The Lakers should be your sports betting pick
Los Angeles has won eight of their last 10 against Denver
The Los Angeles Lakers are holding court as the defending NBA champions, and the "King", LeBron James, is at the forefront of their title defense. James will lead his team into Denver on Sunday to take on the Nuggets, who have their own MVP candidate in Nikola Jokic, but have struggled against the Lakers recently. How will that affect the Lakers vs Nuggets odds when they're released on Sunday?
Los Angeles Lakers vs. Denver Nuggets Odds and Game Info
Date: Sunday, February 14, 2021, 11:00 PM ET
Location: Ball Arena, Denver, CO
Odds: Lakers -150 (-3), Nuggets +130 (+3) | O/U: 217.0
How To Watch: ESPN
Where to Bet:
Best Sportsbooks to Bet on NBA Basketball
The Lakers host the Nuggets on February 4th, coming away with a 114-93 win in a rout. James powered the Lakers with 27 points, 10 rebounds and 10 assists, while Dennis Schroder added 21 for the Lakers. Jamal Murray had 20 points to lead the Nuggets, who scored 58 points in the first half, but only 35 in the second half as the Lakers put the clamps on the Nuggets defensively.
Los Angeles defeated Denver in five games in the Western Conference finals, although all of the games were decided by 12 points or less. The Lakers also won three of four regular-season meetings against the Nuggets last season.
Lakers vs Nuggets Odds Betting Pick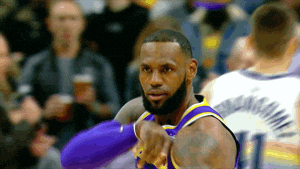 It's tough to see past the Lakers as your sports betting pick in this game. James is playing at such a high level that betting against him seems foolish, even on the road. Both teams will have a day to rest, while the Lakers will have to travel from California to Colorado. However, that is nothing but a hop, skip and a jump away. Even if Davis continues to sit out, we're taking the Lakers and "King" James to continue their recent dominance over the Nuggets.
Los Angeles Lakers News: 3 Things
*Prior to Friday's home game against Memphis
The Lakers are 20-6 SU and 12-14 ATS overall this season
17 of their games have come in UNDER the posted total
The Lakers are 12-2 SU and 8-6 ATS on the road
The Lakers could be without Anthony Davis, who is battling an Achilles injury, and Alex Caruso is dealing with a hand injury. However, the Lakers have James, the NBA betting favorite to win his fifth MVP title right now. At 36 years old, James leads the Lakers in points and assists, while coming in second in rebounds, and he is playing the fewest minutes of his career. The Lakers are also second in the league in points allowed, and when they turn up the defense, they're almost unbeatable.
Denver Nuggets News: 3 Things
*Prior to Friday's home game against Oklahoma City
The Nuggets are 13-11 SU and 11-13 ATS
18 of their games have gone OVER the posted total
The Nuggets are 6-6 SU and 5-7 ATS at home
The Nuggets have been missing Gary Harris, who has been out with a thigh injury, while P.J. Dozier has also been missing because of his hamstring. Jokic has been putting the Nuggets on his back, but Jamal Murray and Michael Porter Jr.  have to be more consistent to help Denver's MVP-candidate big man. The Nuggets can also struggle defensively, ranking 16th in points allowed.